Make A Report
Please report information to help in the fight against child sexual exploitation.
CyberSafety Presentations
2018/2019 School Year:
18,571 Students reached

2019/2020 School Year:
18,388 Students reached

*2020/2021 School Year:
143 Students reached

*2021/2022 School Year:
85 Students reached

*2020-2021 - Due to COVID-19 Pandemic schools were not open and therefore few presentations were held.
**2021-2022 -  Due to the COVID-19 Pandemic, some schools remained closed or were not allowing members of the public to conduct presentations to students.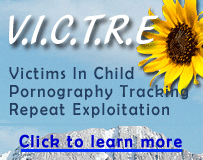 How to Request CyberSafety Presentations
It's simple to request a CyberSafety Education presentation. Just send an email to
CyberCrime.Edu@myfloridalegal.com
with your contact information, name and county of your school. A regional advocate will contact you to assist with scheduling.
Teens
Have you been solicited online?
If you believe you have been inappropriately solicited online or find yourself in a situation that makes you uncomfortable, you should report it! There are different ways you can do this:
Tell your parent or parents.
Tell a trusted adult. This could be a friend, a teacher, a leader in your community, a coach, a member of law enforcement or a religious leader.
Tell one of the Advocates or volunteers giving the Attorney General's CyberSafety presentation at your school.
To report an incident visit the CyberTipLine website or Call 1-800-THE-LOST.
Is Your Friend in Cyber Danger?
Has he or she been acting differently lately? Do you suspect something is wrong? It could be that someone they have met online is "grooming" them and they don't realize what is happening. Here are some of the things you should look out for:
Does your friend spend an unusual amount of time online chatting?
Has your friend stopped hanging out with you after school and on weekends?
Does your friend get anxious or upset if he or she is not able to get to a computer to chat or check e-mail?
Have you noticed a change in your friend's personality?
Is your friend isolating him or herself from their friends and family?
Does your friend have a sudden influx of cash?
Is your friend getting gifts through the mail?
Is your friend exhausted because of being online all night?
Does your friend use a pre-paid phone card to make calls to that "special someone"?
Is your friend too attached to the cell phone or afraid to miss a call?
Ask the same questions of yourself. Are you getting groomed?
Safe Surfing Tips
Check out our Safe Surfing brochure for more tips on how to keep you and your friends safe online.
Watch teens share their own "Real-Life Stories" about issues affecting them on the Internet such as cyberbullying, online enticement, and giving out too much personal information.
NetSmartz Teens