CyberSafety Presentations
2018/2019 School Year:
18,571 Students reached

2019/2020 School Year:
18,388 Students reached

*2020/2021 School Year:
143 Students reached

*2021/2022 School Year:
85 Students reached

*2020-2021 - Due to COVID-19 Pandemic schools were not open and therefore few presentations were held.
**2021-2022 -  Due to the COVID-19 Pandemic, some schools remained closed or were not allowing members of the public to conduct presentations to students.

Make A Report
Please report information to help in the fight against child sexual exploitation.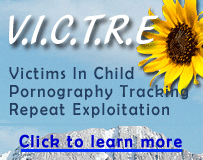 How to Request CyberSafety Presentations
It's simple to request a CyberSafety Education presentation. Just send an email to
CyberCrime.Edu@myfloridalegal.com
with your contact information, name and county of your school. A regional advocate will contact you to assist with scheduling.
Frequently Asked Questions